Annual Bash the Bluffs 5k
Annual Bash the Bluffs 5k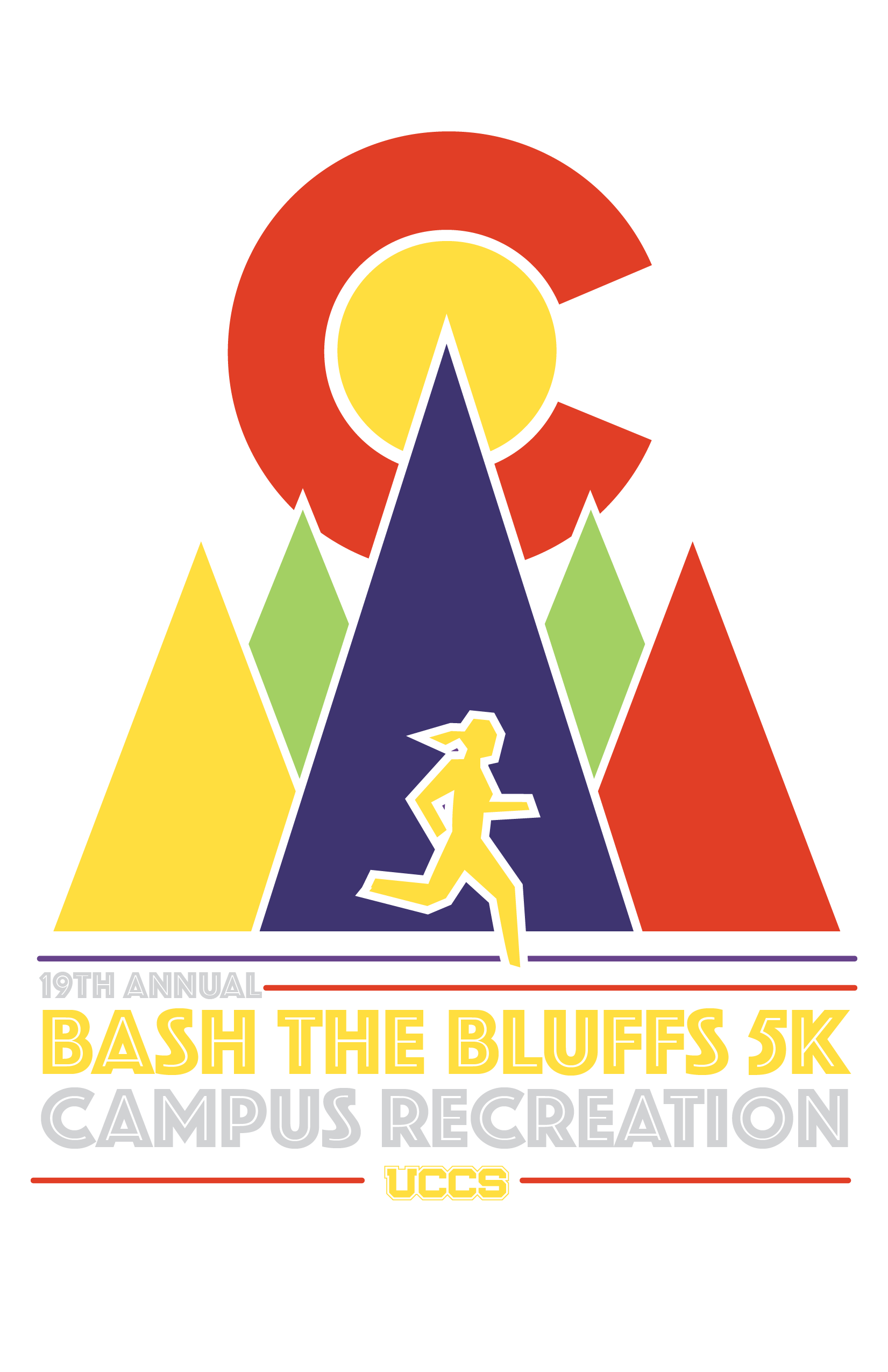 Campus Recreation will host the 20th annual Bash the Bluffs 5K run/walk on Saturday, April 23rd at 9:00am. Every spring the University of Colorado at Colorado Springs Campus Recreation Department hosts an on-campus run/walk in honor of Dr. Ed Burke, former professor of Exercise Science and renowned researcher at UCCS. Dr. Burke served as a friend and mentor to many in the Campus Recreation Department and had great influence on the University and the athletic community. While on a mountain bike ride in November 2002, he tragically passed due to a sudden heart attack. 

In Remembrance of Dr. Burke and the many veterans of our community, we run together for a common cause. The Ed Burke Memorial Scholarship Endowment Fund provides merit-based scholarships for students studying exercise science at UCCS. On race day, we expect over 100 race participants, and we hope you can be part of our celebration.
Register Here for the 2022 Race!
For any additional questions about this year's race please email rec@uccs.edu.
Thank you to everyone who participated in our 19th Annual Bash the Bluffs race in Spring of 2021. You can read more about the race in the Communique article here. 
We'd like to extend a huge thank you to our 2021 Gold Sponsor, The Colorado Running Company for helping us make this year's race happen!