The current UCCS Recreation Center reduces energy consumption through innovation and design in material and resource selection, maintaining indoor environmental quality, and applying water efficiency in the Aquatics Center. We are proud to share the following:
High efficiency glass and window allow light in while reducing solar heat gain
In-place Concrete Form (ICF) walls provide energy efficiency
Low chemical paints, adhesives, sealants, and carpets were used during construction
Current landscaping reduces need for water
A reflective roof minimizes the "heat island" effect
Low flow toilet and sink fixtures reduce facility water use by as much as 38 %
Heating and cooling systems reduce energy expenditure by as much as 30%
Construction waste recycling diverted over 89% of construction material from landfill.
The Expansion Project of the UCCS Gallogly Recreation and Wellness Center finished in the Spring of 2016. The new LEED NC v3.0 Gold Standards building design features includes
Low impact development strategies that minimize disturbance of the surrounding natural environment that maximizes open space by 69%.
Water landscaping designed to reduce irrigation water use by 50%.
Storm water quality control by using natural, on-site storm water treatment.
Storm water quantity control and maximizing open space by redeveloping the parking lot instead of developing new land.
30% of materials used in building construction were extracted/manufactured within 500 miles of site.
Colorado beetle kill pine used for interior lobby paneling.
Green education featuring a touch screen showing live building energy use.
For more information about the LEED Gold Certification and sustainable design features of the Recreation Center, please visit our interactive informational page.
Green Action Fund (GAF) Grants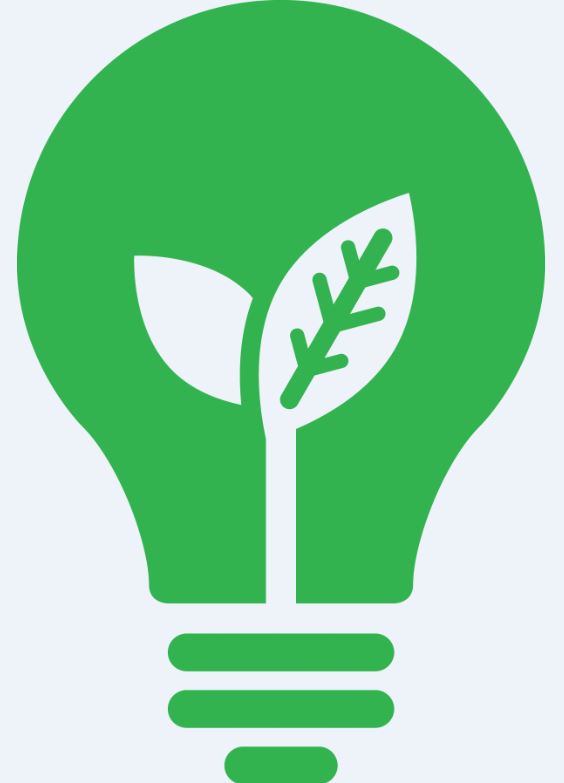 Spring 2012
Solar Shed Sports Office

Installation of solar panels on Intramural and Club Sports storage unit at 4-Diamonds Complex to provide a solar-powered sports field office

Bluffs Restoration Trails Project

Experiment with different revegetation treatments to evaluate effectiveness in stabilizing soil and reducing sediment transport through the monitoring of vegetation plots within the UCCS trails system
Three different techniques were implemented under the direction of the Restoration Club by UCCS student volunteers
Fall 2014
Go Green iPad® Purchase

Intramural and Club Sports paperless administration of both programs

Commuter Bikes (5) Purchase

Student Outdoor Learning Experiences (SOLE) advocation for increased sustainable transportation and in support of the growing Bike Share program 
Spring 2015
Woodway Self-Powered Treadmills (2)

Facility Operations purchase for student and member use within the Campus Recreation Center fitness center

Leave Your Car Home (freshmen bike program)

Program provides a bike to 25 resident freshmen students who return their parking pass to the UCCS Department of Transportation for one year
Spring 2016
Rec Center Goes Greener iPad® Purchase (4)

Facility Operations and Intramural and Club Sport paperless administration to address program growth

Sherpa/Tava Trail Reconstruction Project

Utilized for sustainable reconstruction design and materials 
Supported the installation project of four interpretive signs along the trail

Green Clean Machine

Utilized to purchase a NanoClean (chemical free) floor auto scrubber to provide proper care of the Recreation & Wellness Center floor surfaces

Primary Source Speaker and Film

Film is an inspiration to outdoor enthusiasts and environmental activists who want to protect wild places and prevent environmental injustice
Fall 2016
Sustainable Kitchen - Year 1

Create a teaching kitchen environment with programs that offer an enhanced sustainable approach to purchasing local, organic food
Spring 2017
Leave No Trace (LNT) Master Educators Course

Provided funding for 3 LNT Master Educators Certifications as well as teaching resources for educational clinics on campus
Fall 2017
Sustainable Kitchen - Year 2

Create a teaching kitchen environment with programs that offer an enhanced sustainable approach to purchasing local, organic food plus purchase compostable serving materials while maintaining free classes for students
Fall 2020
EcoWaxer

Purchase of a Wintersteiger Wax Future Infrared Waxing Machine and Eco Friendly Ski and Snowboard Wax
The Wax Future uses 1/3 of ski wax and lasts twice as long resulting in the reduction of harmful EPAF's in the ecosystem from snowboarding and skiing
Spring 2021
SOLEStainable Gear Repair Station

Purchase of industrial sewing and embroidery machines
Allows for students to complete clothing and gear repair on campus, resulting in a reduction of textile waste
Summer 2021
Water Bottle Filler Stations

Installed two Elkay EZH20 filtered water bottle filler stations on the main floor level of the Campus Recreation center near SOLE and the Aquatics Center.
Campus Recreation thanks the Office of Sustainability and the Green Action Fund (GAF) for their ongoing financial and program support of department initiatives. 
LED Lighting Upgrades
Fall 2016
Alpine Sports Field

Installed 48 Musco Sports Cluster Green LED fixtures creating 50% increase in energy savings equating to approximately $1,200 annual budget savings
Project included upgrade of lighting controls creating annual budget savings of $1,000
Summer 2017
Aquatics Center

Installed 28 125w-LED fixtures creating 48,228 energy savings in kilowatt hours equating to approximately $ 4,292 annual budget savings
Colorado Springs Utilities $3,453 rebate
Summer 2018
South Fitness Center

Installed 103 T813w LED fixtures creating 29,634 energy savings in kilowatt hours equating to approximately $2,637 annual budget savings
Colorado Springs Utilities $1,694.82 rebate
Spring 2019
South Gymnasium Courts C & D

Installed 34 IBL 24L ND 277 LP750 WGX LED fixtures creating 63,974 energy savings in kilowatt hours equating to approximately $5,963 annual budget savings
Colorado Springs Utilities $2,350.34 rebate
Department Software
Fall 2018
SubItUp

Time management and certification tracking software
Estimated payroll and administrative savings $5,400 annually

InnoSoft Fusion

Recreation management software providing robust registration tools, a point of sale system, membership tracking, access control, facility reservations, equipment rental features, and robust reporting system to provide invaluable assessment data
Upgrade included installation of entrance turnstiles to accommodate self-check-in access
Estimated payroll and administrative savings $7,500 annually