The Group Fitness program offers a variety of class formats to help you achieve your personal health and fitness goals, and beginners are welcome in all classes. We provide a non-intimidating, group-based environment. Our group fitness instructors are energetic and accommodating, adapting each class to the ability and skill level of its members. Whether you have a taste for cardiovascular, dance, high intensity or mind and body, we have a class for you! Considering being an instructor yourself? Connect with us at fitness@uccs.edu for more information.
View the current semester Group Fitness Schedule on our Home Page under the Quick Links section. 
Register for Group Fitness Classes Here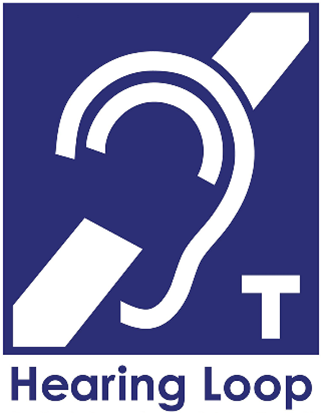 We have hearing loops in both of our group fitness studios!
Hearing loops bring clear sounds from a microphone directly into a person's ears. The amazing wireless sound is not degraded by distance, background noise, or reverberation. People can use the system via receiver/headphones (see the Guest Services Desk to check them out), hearing aids with telecoils, and cochlear implants. For the later two, just switch the hearing aid/cochlear implant to the telecoil setting. Please consult your audiologist to ensure your telecoils are properly adjusted. For more information about hearing loops, please visit their website here. 
Class Descriptions
Please check the Group Fitness schedule for the days and times each class format is offered:
This 30-minute HIIT workout will provide you the challenge and intensity you need to take your fitness up a notch. You'll put your metabolism into overdrive while also greatly improving your cardiovascular fitness.
The 30-minute cycle workout that uses high-intensity interval training to help you smash goals fast. This class will push your mental and physical limits through bursts of intensity with periods of rest, preparing you for the next effort.

This fast paced 30-minute cycle class simulates hills, sprints, fast flats, and everything in between. Best of all, this high-energy, sweat producing class will have you in and out in 30 minutes.
A class that involves cardio and Latin-inspired dance to create a party-like atmosphere. Zumba incorporates both high- and low-intensity intervals that help improve cardiovascular fitness while also improving balance, coordination and agility.
The high-energy, martial arts-inspired, non-contact workout. Punch, kick and strike your way to fitness. This class incorporates moves from Karate, Taekwondo, Boxing, Muay Thai, Capoeira and Kung Fu. No experience in martial arts in needed.

Punching, footwork, defense and conditioning – this class has it all. No martial arts experience is required to join in on this stress fighting class.
Slow-paced, gentle yoga that uses props to support the body in various poses. This class provides the opportunity to release physical and mental stress in the comfort of supported yoga postures.

Also known as flow yoga, this class focuses on transitions between poses connecting movement to breath. Flowing between poses improves range of motion and cardiovascular health, as well as builds strength and releases tension.

Focusing on the core, this class uses a system of repetitive exercises to promote strength, stability and flexibility, supporting everyday movements. In addition to the core, you'll also focus on the glutes, hips, pelvic floor, and lower back to target the full "powerhouse".
The ultimate scientific core workout for incredible core strength and sports performance. You'll build strength, stability and endurance in the muscles that support your core, improve balance, assist injury prevention, and become better at everything you do.

The full-body weights workout, this class is for anyone looking to get lean, toned, and fit! You'll use light to moderate weights with lots of repetition to have you leaving class feeling challenged and motivated.

The optimal mix of strength, cardio and core training – all in 45 minutes. This class will burn calories and help you build fitness and strength while improving energy levels, flexibility, balance, agility and core strength. TONE has a wide variety of options with exercises, making it optimal for all fitness levels.

A challenging combination of strength, stamina, and mental toughness. Exercises stem from bodyweight focused movements to throwing medicine balls and slamming battle ropes. No part of your body will go unworked.