Welcome to the Mental Health Services (MHS)!
We are part of UCCS Student Affairs division. We are designed to serve the counseling and mental health-related needs of UCCS students. Our mission is threefold:
to assist UCCS students with their academic success when personal/psychological matters are complicating and interfering with the students' efforts;
to serve as a training site for graduate students in Clinical Psychology and Counseling fields; and
in accordance with UCCS tradition, create, implement, and develop services that are open to various organizations in the community.
Here at UCCS we are leading the way in collegiate wellness by having Campus Recreation, Health Services, Mental Health Services, Nutrition Services, and Wellness Promotion together in the expanded Gallogly Recreation and Wellness Center. This innovative model provides integrated and collaborative services and programming to help enhance student's health and wellness. MHS provides services for the UCCS students in order to help them achieve their educational goals, define their career goals, learn more about problem solving processes, enhance their capacity for satisfying interpersonal relationships, and maximize their capacity for continued emotional growth. We have 7 licensed psychologists on staff, 3 licensed professional counselors, 1 licensed clinical social worker and 1 licensed marriage and family therapist. We have 15 offices, with 8 of them equipped with video recording technology and two large group rooms. One group room is a full kitchen to expand our offerings for eating disorder/body image therapeutic work along with space for our dieticians to provide services. MHS is within the Wellness Center which also has our health services with a medical director, nurse practitioners and medical lab, psychiatric nurse practitioners, a chiropractor, massage therapist, a physical therapist as well as our wellness promotion office.
In addition to clinical service provision, the MHS functions as a primary training site for Ph.D. and Psy.D. candidates in clinical psychology. The aim of the internship training program at UCCS MHS is to train generalist health service psychologists in a multidisciplinary college mental health setting. The major components of the training program are direct clinical experience, individual and group supervision, didactic/seminar trainings provided by clinical mental health practitioners, participation in all staff meetings, interaction and collaboration with an interdisciplinary team, clinical and educational collaborations with community agencies, and case presentations and discussions. Training and supervised experience are offered in psychological evaluation and testing, individual psychotherapy, couples therapy, family therapy, and group therapy. The integration of training, research, and service is a priority for our training program. The primary services offered are psychotherapy (individual, couples, family, group), and psychological evaluations as they relate to the psychotherapy services the MHS offers. In addition, educational outreach activities and consultations about resources to cope with life transitions are regular services. Teams composed of licensed clinicians and graduate students provide these services. The Supervisor is responsible for all clinical services that are implemented by the Interns.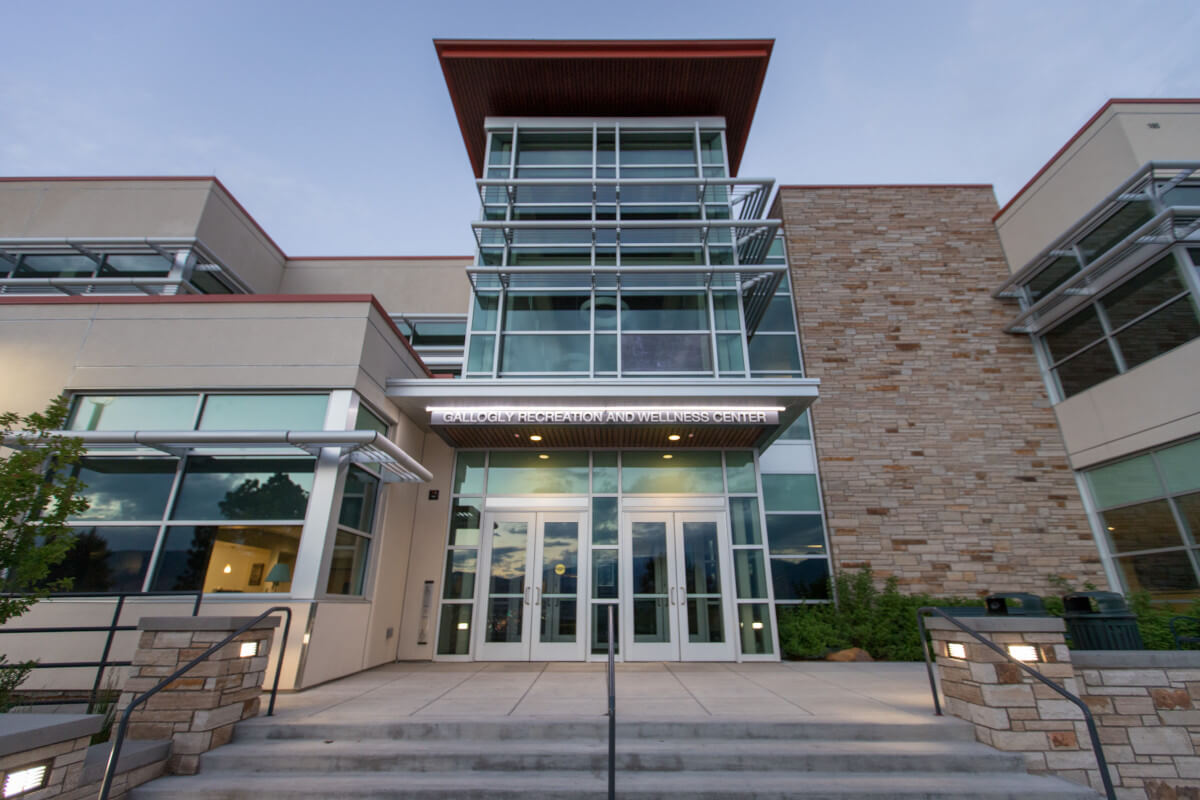 Information You Will Need
A completed application includes:

A cover letter.
A completed APPIC Application for Psychology Internship (AAPI), available at the APPIC web site: www.appic.org.
A current curriculum vitae.
Official transcripts of academic records of all graduate work.
APPIC Standardized Reference Form (SRF) from three persons, two of which must be from clinical supervisors.
A Certification of Internship Readiness form completed by the program chair or the director of training of your graduate program (included in the AAPI).

Send all application materials through the AAPI portal to Training Director: Melissa Cole, DCT
Other correspondence may be addressed to:

Melissa Cole, PsyD
Director of Clinical Training
Recreation and Wellness Center
Mental Health Services
University of Colorado, Colorado Springs
1420 Austin Bluffs Parkway
Colorado Springs, CO 80918

(719) 255-4452

Fax (719) 255-4446

Pronouns: she, her, hers

Selection Procedures

The interview process at UCCS will include contact after receiving your application through an email. This email will indicate whether the applicants will move forward in the process for an interview with the UCCS Mental Health Services staff. The interviews are done virtually through Zoom and will be with the UCCS Mental Health Services staff who are available. This can be up to 10 possible interviewers. There will be specific questions that the staff will ask and then we will allow for time at the end for the applicants to ask any questions about the internship. Preference will be given to applicants who meet a minimum of 400 direct hours during practicum training. If the applicants do not meet the 400 direct hours required we will ask for additional information as to the reason for less direct hours, such as how has COVID - 19 possibly impacted their ability to obtain hours. Applicants with less than minimum direct hours will be considered during the upcoming application cycle, as long as all other prerequisites are met. Applicants who are interested in contacting our previous interns may reach out to the training director for the contact information.

* Please know if you have ever used any of the clinical services of the Wellness Center Mental Health Services, formerly known as UCCS University Counseling Center, you are ineligible to apply for training.

Expectations, Due Process, Grievance and Evaluation

Performance and Expectations Standards

Expectations Regarding University Policy and State Law

All interns must pass a criminal background check prior to the first day of internship. Although interns are engaged in an educational training process, they are also university employees. As such, interns are subject to the laws of the state of Colorado, and therefore their employment is at will.

Performance and Expectations Standards include information about:

Professional Relationships

Intern Personal Disclosure

The internship training program functions in a manner consistent with the American Psychological Association's 2002 Ethical Standard 7.04 (Student Disclosure of Personal Information) as contained in the Revised Ethical Principles of Psychologists and Code of Conduct (APA, 2002).

Expectations Regarding Clinical Competence

Expectations Regarding Interpersonal Competence

Due Process for Psychology Interns

General Guidelines for Due Process

Due process ensures that judgments or decisions made by the internship program about interns are not arbitrary or personally biased. The training program has adopted specific evaluation procedures which are applied to all trainees. The appeals procedures presented below are available to the intern so that they may address or challenge the program's action.

General Due Process Guidelines Include information about:

Processes for Interns and for Supervisors/Director of Clinical Training

Problematic Behavior

Procedures to Respond to Problematic Behavior or Inadequate Performance

Notification Procedures to Address Problematic Behavior or Inadequate Performance

Purpose and Components of the Remediation Plan

Probation

Suspension

Dismissal from the Training Program

Appeal Procedures

Grievance Policy and Procedures

The internship year provides many opportunities for interaction between interns and staff. It is a time of significant professional as well as personal growth, and transition between the status of "student" and that of "professional". As a result of these complex dynamics, there is also the opportunity for conflict to arise on various levels. In the event a trainee encounters difficulties or problems with a supervisor or other staff member or the quality of the program overall (e.g. inadequate supervision, unavailability of supervisor(s), workload issues, personality clashes, other staff conflicts, robustness of the training), the MHS has grievance procedures which are established to aid in the resolution of the problem.

Psychology Intern Evaluation

Interns are asked to fill out a competency self-assessment prior to starting their internship to identify their areas of strength and areas for growth throughout the year. Additionally, all Intern applications will include a confirmation from the academic program, Director of Clinical Training, verifying the Intern has completed all necessary training and education to start Internship. Interns will be formally evaluated by their Individual Supervisor on an APA Profession Wide Competencies (Appendix C) and activities a minimum of two times per year, as well as formally evaluated by their Group Supervisors, Assessment Supervisors and others if appropriate at the end of each semester.

A formal evaluation will be provided to the Intern's academic program Director of Clinical Training at the middle of the internship and at the end of the Internship. In addition to the academic program requirements, the Interns and their Supervisors will be asked to complete the MHS's internal evaluation documents.

More details about each area can be found in the Psychology Internship Protocols and Procedures Training Manual under Performance and Expectations Standards (pgs 30-38).

Sample of Psychology Internship Curriculum

Our curriculum encompasses seven specific areas of training:

Clinical
Diversity
Ethics
Assessment
Professional Development
Supervision
Addiction and Addictive Behaviors

Topics for trainings will fit within these areas and expand to include various populations and presenting issues for a college campus.

Diversity

Understanding Personal Diversity
Understanding My Own Identities/Acculturation
Bias, Power, Privilege
Diversity in the Therapeutic Process

Treatment Modalities Overview

Cognitive Behavioral Therapy
Dialectical Behavioral Therapy
Expressive Arts Therapy
Existential Therapy
Working with Grief and Loss
Motivational Interviewing
Attachment Theory and Emotionally Focused Therapy
Acceptance and Commitment Therapy
Solution Focused Therapy
Mindfulness for the College Population
Using Narrative Therapy for Trauma Work

Eating Disorders

Collaborative Care for Eating Disorders
Eating Disorders 101 – How to identify eating disorders or disordered eating with clients
Body Image and Body Size Diversity

Substance Use and Abuse

Substance Abuse and Counseling
Harm Reduction with a College Population

College Campus Specific Trainings

SAFEZONE – working with the LGBTQ+ campus community
Disability Service and Assessment Accommodations
How of Happiness Groups
QPR Training – suicide prevention

Assessments/Testing

Tools of the Trade: Introduction to Three Levels of Psychological Assessments
Assessing Attention Deficits in College Students
Assessing Memory Impairment, Effort and Malingering in College Students
College Career Assessments
College Trauma Assessments
Assessing Autistic Spectrum Disorder and Intellectual Disabilities in College Students

Marriage and Family

The Role of Family Systems in the Treatment of Trauma
Theories and Techniques of Marriage and Family

Spirituality

Religion, Spirituality, and Psychology: An Introduction
Religion and Spirituality in the Therapy Room

Working with a Crisis/Emergency

Emergency Evaluation and Crisis Intervention
Complex Traumatic Stress: Constructs that Matter

Other Important Aspects of Treatment

Case Conceptualization and Diagnosis
Compassion Fatigue and Self Care

Supervision

Understanding Supervision Models
Facilitating Therapist Development and Developing Stages
Diversity Issues in Supervision

Professional Development

Developing Professional Identity
Career paths for Psychologists
Group Discussion Around Private Practice/Professional Development
Consultation and Outreach; Communication with Other Professionals
An Exploration of Ethics and Legal Issues for Psychologists in Colorado

And much more….

The internship year at MHS is designed to develop each intern's knowledge, skill, and abilities in a wide range of activities. Before beginning the internship year, the training director contacts each intern and their academic training director, or otherwise reviews internship application materials, to become familiar with the intern's strengths and needs for further training. The intern is asked to fill out an Intern Self-Assessment Form prior to the start date to begin formulating a plan through understanding the intern's concept of strengths and areas of growth for the coming year. The primary supervisor then works with the intern to develop an individual plan to facilitate their professional development during the training year using APA competencies. This plan is designed to balance the developmental needs of each intern with professional considerations, ethical factors, and the needs of the MHS team.

Interns are required to attend the initial orientation prior to the start of the fall semester. The orientation is designed to acquaint all interns with MHS protocols, policies and procedures, university regulations, ethical and service delivery guidelines, and orientation to culturally competent practice. There are additional trainings for the interns on crisis/emergency screenings as well as training on the psychological assessments provided for our UCCS students.