Homemade Tropical Fruit by the Foot
Tropical Fruit by the Foot
Homemade Tropical Fruit by the Foot
Homemade Tropical Fruit by the Foot
Ingredients: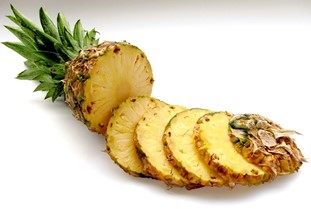 1 pineapple, chopped and cored.

1 mango, peeled and chopped.

1 tablespoon of honey

Juice from 1 lemon
Instructions:
Preheat the oven to 200 degrees.  Line a large baking sheet with parchment paper.

Put the ingredients into the blender and blend until smooth.

Pour the mixture onto the baking sheet and spread it out into an even layer.

Bake for 4-5 hours or until the center is no longer tacky.

Remove and let cool.

Cut into strips and roll it up.

Enjoy!  Store in an airtight container for up to 7 days.