Applesauce and Yogurt Parfait with Homemade Granola
Applesauce and Yogurt Parfait with Homemade Granola
Make your own applesauce and add it to your favorite yogurt for this fun fall recipe! Eat it for breakfast or as a snack. You'll get protein and calcium from the yogurt, sweetness from the applesauce, and a satisfying crunch from the granola!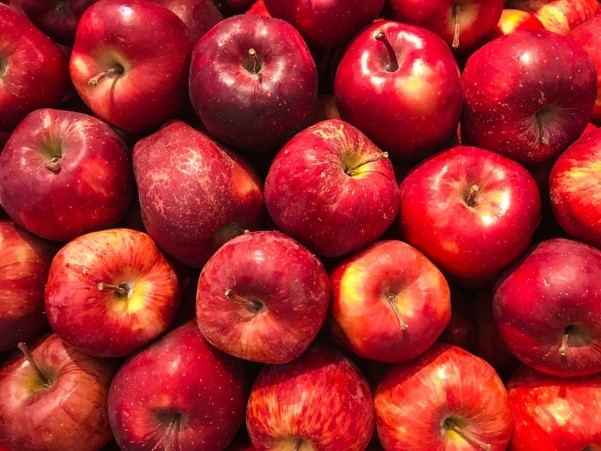 Applesauce and Yogurt Parfait with Homemade Granola - Download Recipe
Ingredients:
3 pounds of cooking apples that are cored, peeled and cut into 1-inch chunks
Juice from 1 lemon
1 stick of cinnamon
¼ cup of brown sugar
½ cup water
1 pinch of salt
Directions:
Combine all ingredients into a saucepan that is covered with a lid. Bring ingredients to a boil, then turn to low and simmer until the apples are completely soft (about 20 minutes).
Instant Pot Directions:
Combine the ingredients into the instant pot and mix. Close the lid and pressure cook on high for 5 minutes. Natural release for 10 minutes, remove lid, stir, mash with a potato masher if necessary and enjoy!
Homemade Granola Ingredients: Makes about 4 servings
2 cup rolled oats
2 tablespoons brown sugar
½ teaspoon ground cinnamon
⅓ cup of honey
3 tablespoons of coconut oil
½ teaspoon vanilla extract
½ cup chopped nuts, dried fruit, or seeds
Directions:
Heat coconut oil in large pan over medium heat. Combine the oats, sugar, cinnamon, honey and vanilla extract in pan and stir constantly for 3-4 minutes. Remove from heat, stir in nuts/seeds/dried fruit and allow to cool.