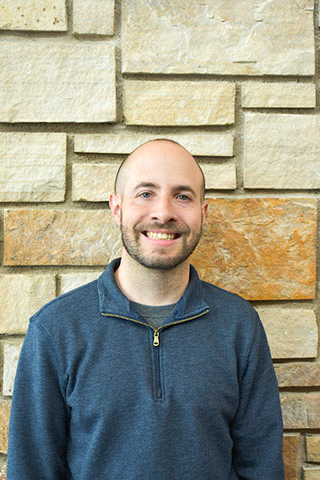 Job Responsibilities
Provide therapy for UCCS students in the form of individual therapy, couple's therapy and group therapy. Supervise practicum students and interns, and provide outreach services as needed to the campus community.
I can help you with:
It is my privilege to assist you with some of the various challenges that may occur during your college experience, including: life transitions, anxiety, stress/conflict, depression, trauma, loss, pornography issues, etc. My goal is to help you the best I can through your individual journey. I am here for YOU!
What excites me about working at the Recreation & Wellness Center:
I am thrilled to be part of a team that works collaboratively to meet your needs and be a positive experience in your journey through college. The Gallogly Recreation and Wellness Center has an incredible staff that has your best interest at heart.
Hobbies
During my free time I enjoy spending time with my amazing wife and two dogs, enjoying the outdoors through hiking, playing disc golf, or kayaking. I also love cheering on my favorite sports teams!