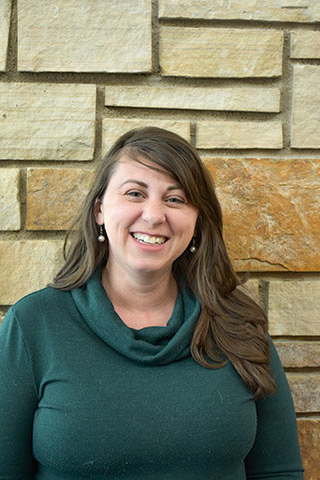 Job Responsibilities
I work with UCCS students in a therapeutic setting. We will work together individually, in a group, or with family to increase your mental health wellness.
I Can Help You With
I believe that your most important relationship in life is the one with yourself. I have seen that we can create change within ourselves and love to help others grow in areas they choose. I can help those struggling with a wide variety of issues. Some of my most experienced areas are helping people in life transition, through grief, infertility, anxiety, and navigating unique family dynamics such as divorce, adoption, family changes, and more. I believe in creating a strong therapeutic rapport and feedback cycle as we work together on what is most important to you.
What excites me about working at the Recreation & Wellness Center:
I am beyond thrilled to get to work with a team of people who come together to help others and also each other thrive and grow professionally. I have mainly worked in large organizations where you do not know most people you work with, and the Recreation and Wellness Center offers a more united and personalized work setting.
Hobbies
I have so many hobbies, and at the same time very few hobbies. I enjoy trying new things but often find myself switching from interest to interest because I like to learn and dabble. I was very much a knitter for about a year and in the past, I've enjoyed writing poetry, pottery, making jewelry, riding horses, rock climbing, and more. Some of the hobbies that have been consistent for me over the years are hiking, kayaking, reading, anything with my dogs, and trying new cooking or baking.