Roasted Chickpeas
Ingredients: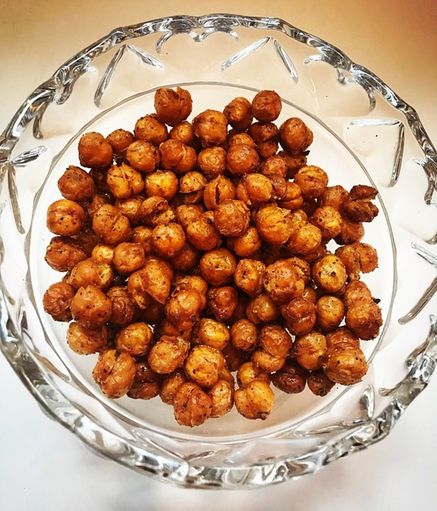 1 16 oz. can of chickpeas

2 tablespoons of olive oil (or oil of your choice)

A pinch of salt

A pinch of garlic

A pinch of cayenne pepper
Instructions:
Wash your hands!

Preheat oven to 450 degrees fahrenheit.  Place parchment paper onto baking pan.

Rinse chickpeas and blot try with towel (make sure they are dry!)

Mix in a bowl with olive oil and seasonings.

Spread chickpeas out on parchment paper.

Bake for about 30 minutes or until crispy!

Enjoy!