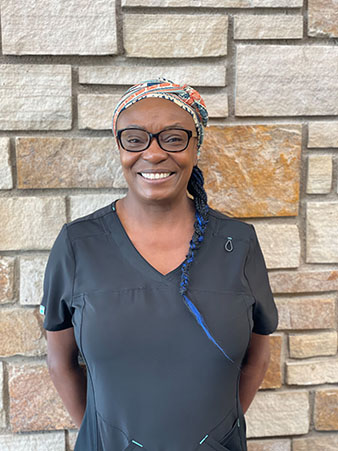 Education
Graduated from Pima Medical Institute in 2007
Job Responsibilities
I am responsible for checking in patients, triaging acute care visits, assisting providers with medical procedures, overseeing medical supply inventory, collecting lab specimens, and assisting with front office operations as needed.
I Can Help You With
I can help you with understanding the importance of taking care of your body.
What Excites Me About the New Recreation and Wellness Center?
What excites me about the new Recreation and Wellness Center is that we will all be under one roof, and we can refer students to different providers in a timely manner.
Hobbies
I enjoy Line Dancing, Karaoke.