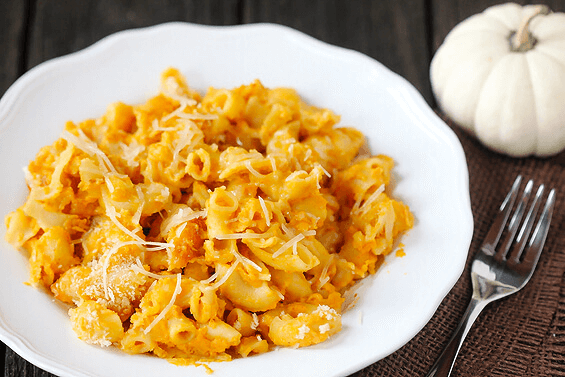 Pumpkin Mac and Cheese - Download Recipe
Ingredients:
Makes 4 servings
1lb short pasta
1 15 ounce can pumpkin puree
1 3/4 cups 2% milk
1 cup shredded Gruyere
1/2 cup freshly grated Parmesan cheese
2 tsp freshly chopped thyme leaves
Salt and Pepper
Directions:
Preheat the oven to 400°F
Cook the pasta until almost done (al dente). Drain and set aside in a bowl.
In another bowl, whisk the pumpkin and milk together until smooth.
Add a pinch of salt and pepper, thyme, and cheese. Pour the mixture into the bowl of pasta and mix together.
Now, move the pasta into a 9x13 baking dish and sprinkle with parmesan. Bake for 15 minutes until the top is browned and the pasta is heated through.
Recipe derived from: thenaptimechef.com
Interested in learning more about nutrition and health? Call the Wellness Center at 255-4444 and schedule an appointment one of our dietitians, Alyssa Shrader, Merri Metcalfe or Yuka Sanui.