Red Fruit & Veggie Antioxidant Smoothie (V, GF)
Red Fruit & Veggie Antioxidant Smoothie (V, GF)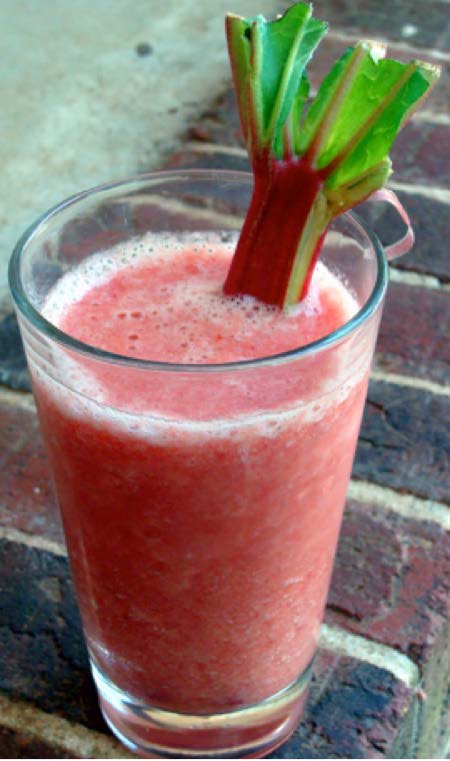 Red Fruit & Veggie Antioxidant Smoothie - Download Recipe
Serves 1 Calories: 118 Fat: 1g Carbohydrate: 24g Protein: 2g
Ingredients:
1 stalk rhubarb (no greens)
1 large carrot
1/2 cup pitted cherries
5 strawberries
1/2 cup watermelon
1 cup cold green tea
1/2 cup ice
Directions:
Wash produce thoroughly. Blend all ingredients together in a high powered blender. Tip: freeze some of your fruits! You can replace the green tea with coconut water, if desired.