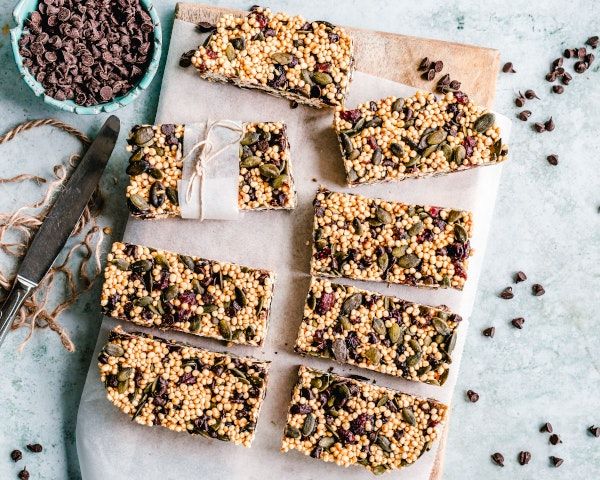 Homemade Granola Bars - Download Recipe
Ingredients:
1 cup of packed dates
¼ cup of maple syrup, agave nectar, or honey
¼ cup of creamy natural peanut butter or nut butter of your choice
1 cup of roasted, unsalted almonds
1 ½ cups of rolled oats (if you prefer to toast them you can do so at 350 degrees for 10-15 minutes).
Optional additions: chocolate chips, dried fruit, nuts, vanilla, chia seeds, etc.
Instructions:
Process dates in a food processor until it creates a dough-like consistency
Mix oats, almonds, and dates in a large mixing bowl.
In a small saucepan, heat the maple syrup and peanut butter over low.
When melted, pour over the other ingredients and mix together.
Once mixed, transfer to a baking dish or small pan that is lined with parchment paper. Firmly press all over pan until mixture is uniformly flattened.
Cover with parchment paper and let it sit in the fridge for 15-20 minutes.
Remove from fridge and cut into 10 bars or squares.
Enjoy!  You can store them in an airtight container for up to 4 days.