5 Ingredient Energy Bites
Ingredients: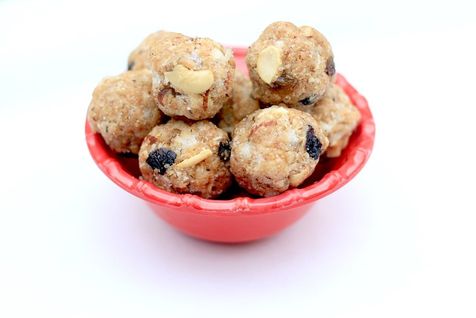 Makes 12 bites
1.5 c oats, dry
1/3 c honey (or maple syrup)
1/2 c peanut butter
1/3 c dried cranberries
1/3 c crushed walnuts
Directions:
In a bowl, stir all ingredients together until mixed well

Roll mixture into balls, about 1" in diameter (golf ball size)

Store in airtight container in refrigerator for up to 1 week

Substitute with different nut butters and dried fruits!  Add dark chocolate for some extra sweetness or chia/flaxseeds for extra fiber!
Interested in learning more about nutrition and health?  Call the Wellness Center at 255-4444 and schedule an appointment with one of our dietitians.