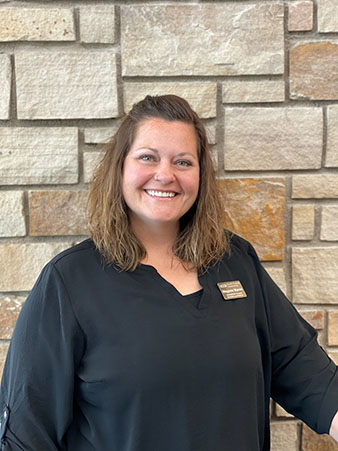 Job Responsibilities
Scheduling appointments, assisting students with checking in and out, answering the phones and assisting our providers.
I can help you with
Any questions you might have about the wonderful services we provide here at the Recreation Wellness Center.
What excites me about working at the Recreation Wellness Center
Being part of an amazing and innovative team. I am excited to help students, staff, faculty, and our UCCS community.
Hobbies
Walking my dogs, spending time with my awesome husband and our three beautiful children. I love the adventures we go on together.