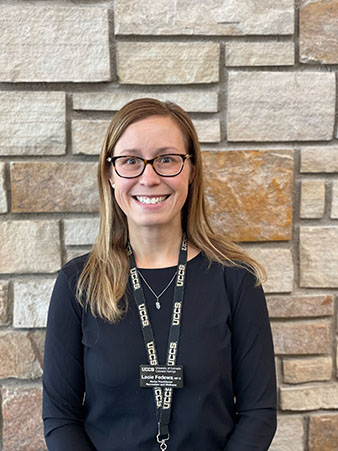 Job responsibilities
I assess, evaluate, treat, and manage student's healthcare. Visits include wellness physicals, acute injuries/illnesses, and sexual health.
I can help you with
Your health and wellness.
What excites me about working at the Recreation and Wellness Center
Being a safe and reliable person to help students with their health and wellness.
Hobbies
I love running, reading, writing, and resting. My husband and I are both nurse practitioners and we love being active outside with our two young boys hiking, biking, and rock climbing.