Stephanie Hanenberg, FNP-C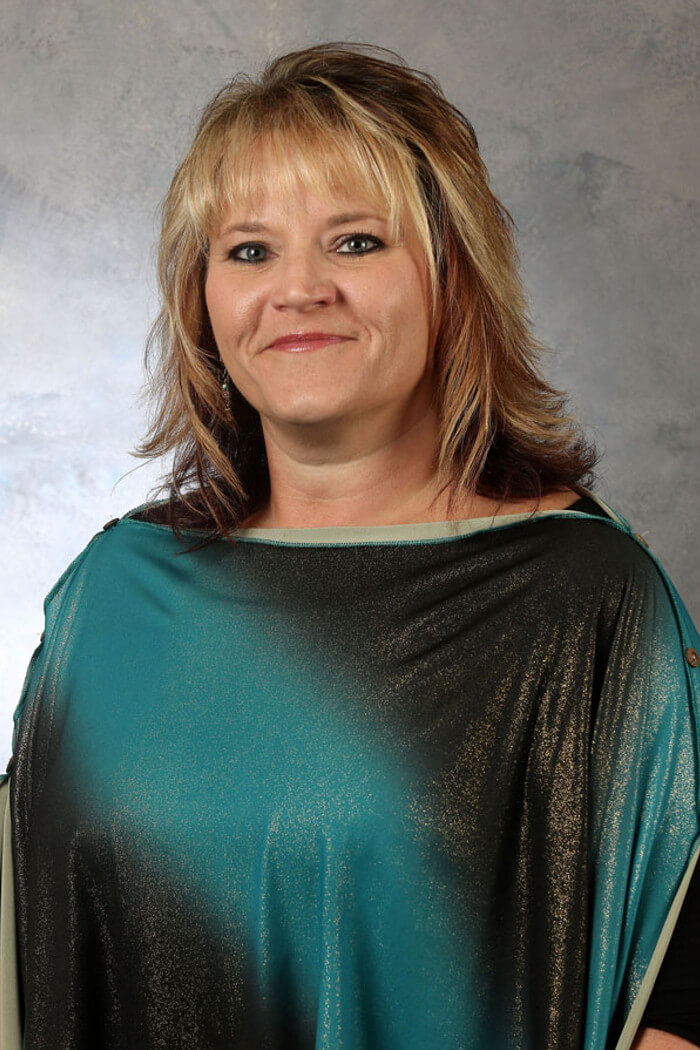 Stephanie Hanenberg, FNP-C
Assistant Vice Chancellor for Health and Wellness
Job Responsibilities
Provide direct oversight of the Gallogly Recreation and Wellness Center's mental health, health, nutrition, recreation, and wellness promotion services.
I Can Help You With
Information about a collaboration and integration of multiple modalities within one building working together toward a shared mission. I can also assist you with budget and staffing questions, clinic operations, infectious disease prevention, health, mental health, recreation, nutrition and wellness promotion services, compliance issues, sexual assault resources and care, and any concerns from parents or students regarding acute or chronic health and/or mental health issues that may need extra attention during a student's college experience. The best part of my job is providing patient care as a family nurse practitioner. Some of my favorite areas of practice are treating the LGBTQI community, veteran and military community, depression and anxiety, sexual assault care, and assisting new freshmen with their health care as they learn how to manage it on their own often for the first time.
What excites me about the new Recreation and Wellness Center?
The opportunity to be one of the first in the nation to build a truly collaborative and integrated partnership that incorporates health, mental health, recreation, nutrition, and wellness promotion services in one building with a common mission and vision. Knowing that every staff member is fully committed to the success of our diverse student body is exciting as we continuously evaluate what additional programming and support measures we can put into place to assist students in achieving their goal of graduating from college and maintaining healthy behaviors for a lifetime.
Hobbies
Being a Colorado native, many of my hobbies involve being outdoors. I love to camp, boat, snowmobile, hike, attend Broncos games, as well as other sporting events, and travel to new and exciting places. All of these activities involve spending time with family and friends, which is the most important thing in my life. Zumba and dancing are also some of my favorite hobbies, which also serve as great stress relief. I am also a board member for a national college health organization, which allows me to be a part of college health and wellness at an even broader level.
Education
FNP-C- Family Nurse Practitioner, University of Colorado Colorado Springs,
MSN- Nursing, University of Colorado Colorado Springs
BSN- Nursing, Beth-El College of Nursing