Cookie Dough Overnight Oats
Cookie Dough Overnight Oats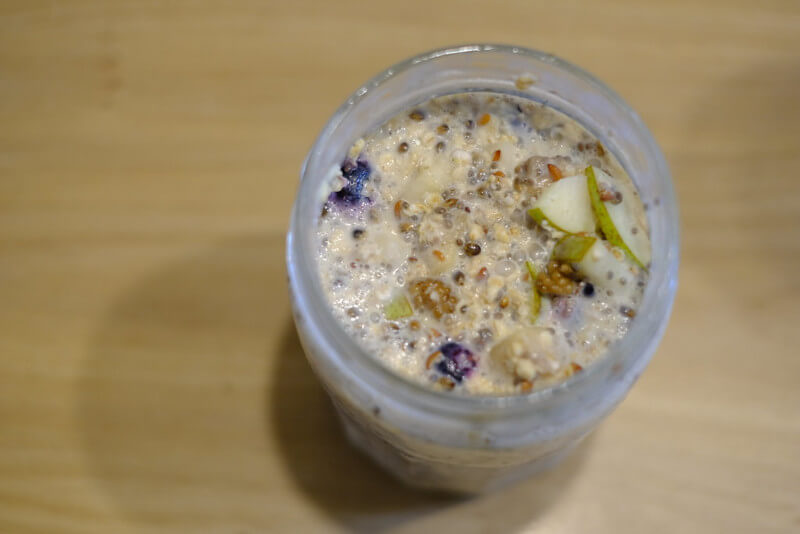 Cookie Dough Overnight Oats - Download Recipe
Ingredients:
1 cup of rolled oats
¾ cup of milk of your choice
½ cup of plain unsweetened Greek yogurt
2 tablespoons of almond butter
2 tablespoons of coconut sugar, brown sugar, honey, or maple syrup
2 tablespoons of dark chocolate chips
1 teaspoon of vanilla extract
A pinch of salt
Directions:
Combine all of the ingredients and mix together.
Separate mixture in two two storage containers with lids.
Cover and refrigerate overnight (at least 8 hours).
Add toppings of your choice (fresh fruit or nuts) and enjoy!