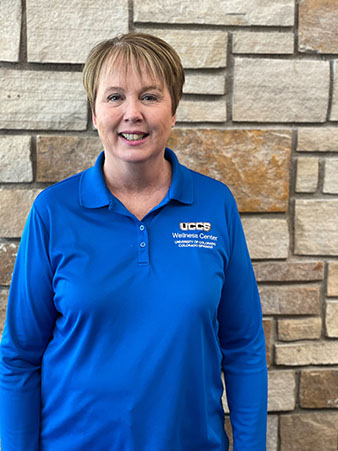 Education:
Certified Medical Assistant
Job responsibilities:
Front desk duties which include making appointments, answering phones, checking patients in and out.
I can help you with:
I am happy to help you with any questions you may have regarding the Wellness Center and its services.
What excites me about the new Recreation and Wellness Center:
Having both facilities in one location is convenient and beneficial for students. I think the students will be more likely to utilize the Wellness Centers service due to its location.
Hobbies:
I enjoy hiking, spending time with my family, cooking and traveling.