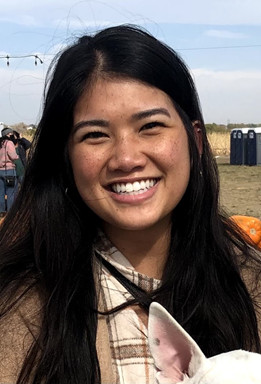 Sports Nutrition Graduate Student
Job Title:
Wellness Center Registered Dietitian
Job Responsibilities:
Provide one-on-one nutrition counseling, teach cooking classes, recipe development, and food demonstrations for students on campus.
I Can Help You With:
Reaching your nutritional goals! I can help improve your relationship with food, losing or gaining weight, learning how to cook, and properly fueling for physical activity and recovery.
What Excites Me About Working at the Recreation and Wellness Center:
The people I get to work with and making positive impacts in people's lives!
Hobbies:
I enjoy cooking, baking, lifting weights, being outdoors, listening to audio books and playing with my dog!